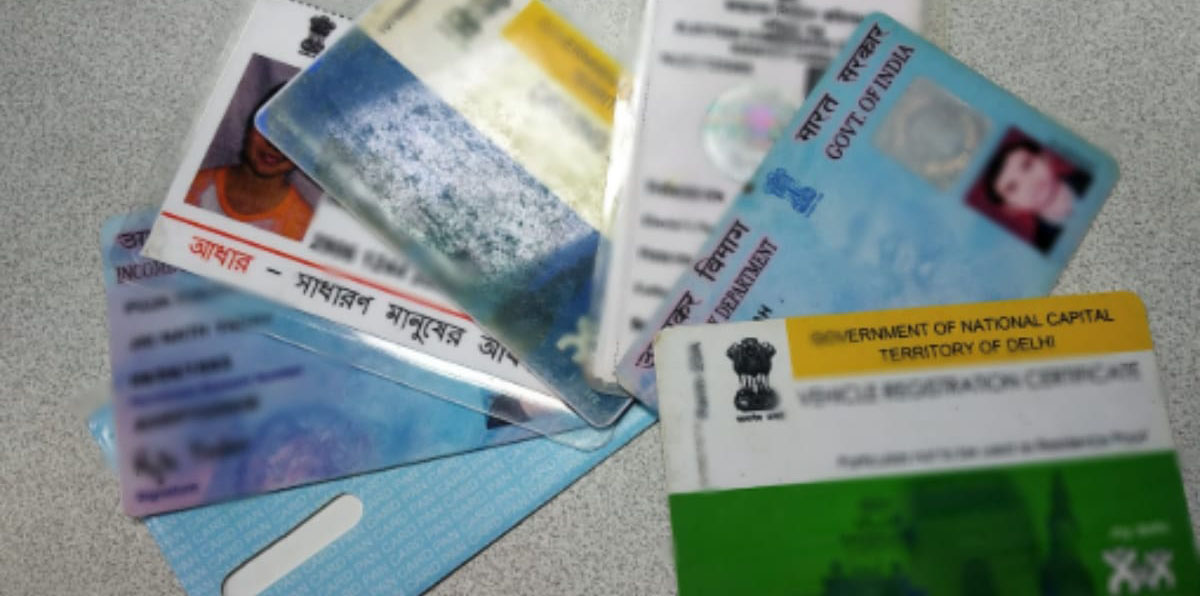 Name Change Gazette
The Gazette of India is a public journal also known as the official gazette. It's an authorized legal document by the GOI (Government of India).
The Gazette document is printed by the Government of India Press. As a public journal, the Gazette prints official notices from the government which are published weekly on a particular day in a newspaper by the Department of Publication that is the Ministry of Housing and Urban Affairs.
What is Gazette Notification?
The third procedure is part of Gazette Notification. Once your name change application is submitted. Your new name will be published in the National Gazette Publication. Our team will track the publication. So, that we can send the Gazette copy with the details of the e-publication page.
Name Change Gazette Notification Sample :
Sample Gazette Matter for Major
Hi there, known as Rinku Mehta D/o Arun Mehta and W/o Sunil Verma Residing at C-29, Nehru Road, Adarsh Nagar, Delhi-110033. I have changed my name and shall hereafter be known as Sunita Verma.
Sample Gazette Matter for Minor
I, Rinku Mehta S/o Arun Mehta residing at C-29, Nehru Road, Adarsh Nagar, Delhi-110033, I have changed my minor son's name from Anil aged 13 years to Karan Singh Forever.
What are the Documents Required for Name Change Procedure?
Our team will guide you throughout the procedure of the Name Change. Whenever you want to change your name in Delhi.
You will need two passport size photographs
You will need photocopies of valid ID proof (PAN Card, Aadhar Card, or passport)
You will have to make sure to draft the Name Change Affidavit.
You will have to give your Name Change Statement with New Name and Old Name.
Make sure it gets published in national newspapers or regional state-local newspapers. ( this depends on types of name change your looking for)
We will make sure that it's published in the National Gazette Publication.
We will inform you about the Gazette Notification.
After name change officially you have to make sure to change your name in all the major documents. With the copies of the Affidavit, State Local National Newspaper Publication (the Advertisement Published in English), and the Gazette Notification.
Process for Downloading the Gazette
If you're looking for Gazette then you can download it from the given link
STEP 1: Visit the Website http://www.egazette.nic.in and Press "OK' if occur
STEP 2: After that, Select the Search Gazette.
STEP 3: After that Click on Search Extra Ordinary/Weekly Gazette and Select Category as "Weekly Gazette".
STEP 4: Select the part as Part IV in Part.
STEP 5: After that, In Ist Calendar (Dates of Saturday) to IInd Calendar (Dates of Saturday). Select the assumed dates on which your notification suppose to be published.
STEP 6 : After that, click on the Standard Report button which will provide the link to download your Gazette Notification and download the requisite pdf file.
STEP 7: Use Control Key + F Key to find your Name (Old/New) and Download the whole Gazette to make your Own Copy.
The official Government gazette office is in Delhi...
The procedure to apply for gazette to Delhi is offline method. The application should be submitted at the office of Central Gazette, Department of Publication, Civil Lines, Delhi-110054 if your residential presence is listed in Delhi or Nearby. For the rest of our country, whole official papers along with the application form should be sent via Speed Post at the address of Gazette office.