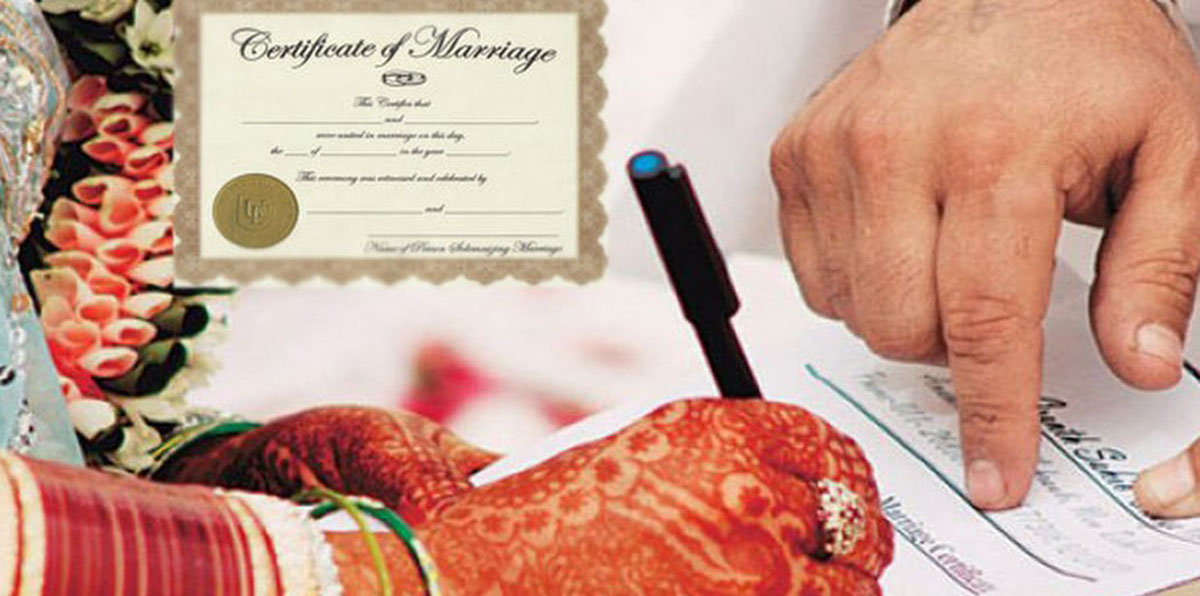 Tatkal Court Marriage
Tatkal Court Marriage Procedure or Tatkal Court Marriage Registration in Delhi
Documents Advisor provides the best services for Tatkal Court Marriage Procedure or Registration. We take care of all your marriage procedure requirements with love and care. We will guide you in each step with Marriage Registration Procedure.
Our expert team will take care of all documents that are required for the Procedure Marriage Procedure. We will make sure that submitted documents are properly filled with no mistakes. We make sure the marriage registration process is completed from the comfort of your home and without any hassle, we will make sure that your marriage Procedure is filed on time.
Documents Required for One Day Court Marriage Procedure Service
Tatkal Court Marriage Age Limit: For Tatkal Court Marriage the age of the Groom should be 21 years or above. The Bride must be 18 years of age or above for Tatkal Court Marriage Procedure. Documents that we will need are listed below:
Photographs:
5 Passport Size Photographs of both Groom and Bride
ID Proof and Address Proof for Both:
PAN Card as ID Proof and Aadhaar Card as Address Proof
Age Proof for Both (Any One Document):
Birth Certificate
School Leaving Certificate.
Transfer Certificate.
SSC or HSC Board Certificate.
Passport
Address Proof for Both (Any of Two Documents):
Aadhar Card
Company Letter Head with Company ID Card
Election Identity Card
Possession Letter
Electricity Bill or MTNL Telephone Bill Name of the Applicant or any other government documents
Passport
Property Tax receipt / Bill
Ration Card
Rent Agreement (Registered)
For Divorcee / Widow / Widower:
If an applicant is a divorcee: Judgment and Court Decree copy
If an applicant is a widow or widower: Death Certificate of Spouse
Witness Documents for Court Marriage:
2 The witness should be an adult. The age of the witness should be18 years. It can be Parents, Relatives or Friends.
3 Passport size Photographs of the witnesses
Address Proof for Witness (Any One Document):
A witness should have a PAN Card copy or Gazette Officer should be present as a witness
Aadhar Card
Driving License
Passport
Our Other Marriage Procedure or Registration Services in Delhi
We also provide Court Marriage Services, Arya Samaj Marriage Services, Same Day Court Marriage Services, Tatkal Court Marriage Services, Marriage Registration Services, Love Marriage Services, Inter-Cast Marriage Services, Inter-Religion Marriage Services, and Special Marriage Services, etc.
Name Change Services in Delhi
We also provide services for Name Change after Marriage, Marriage Certificates, and Birth Certificates. If you're wishing to apply for Tatkal Court Marriage, then we are just a call away for Tatkal Court Marriage Procedure or Registration."
Have any Questions?
Call us Today!
Ans. A marriage Certificate in a legal way is very beneficial for example to get a passport, visa, work permit, and help in getting insurance benefits, family pension, and bank deposits, etc. In some cases, a Marriage Certificate is required for legal proceedings when a spouse is transferring her property to their partner. When you want to take divorce from your partner, then you have to prove in court that your marriage is legal while showing them Marriage Certificates. If your partner wants to change his/her surname after marriage and join your surname with his/her name then also a Marriage Certificate is required as a legal paper. A Marriage Registration Certificate is safeguarded against the condemnation of the wedding by any one partner. So, why wait to reach us for more details